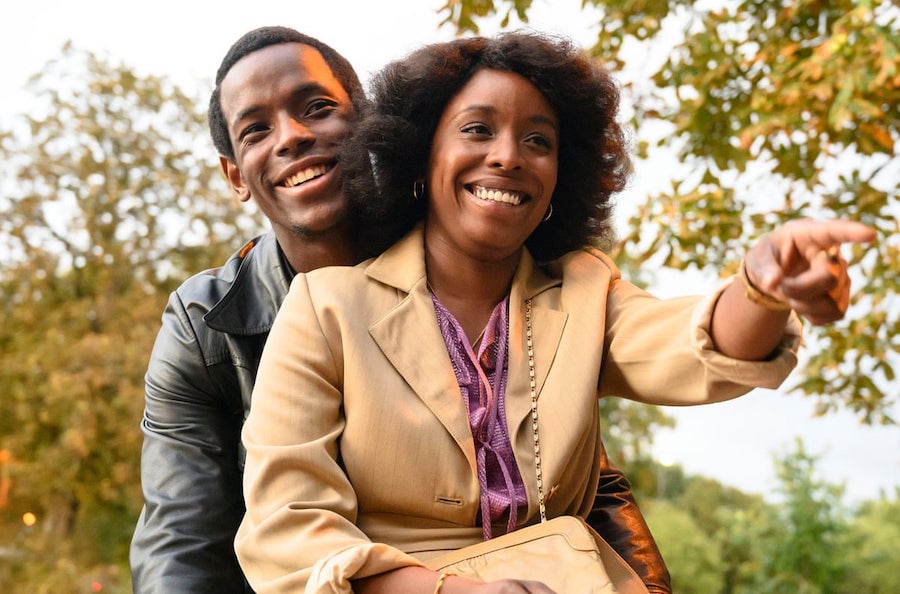 Well, we made it. Every single columnist summing up the past 12 months will note just how challenging it was for us collectively and individually but I still feel the need to acknowledge and echo the sentiment. Even though theaters were closed, the movies were still open for business and thankfully, there was no shortage of superb entertainment to consume at home. I watched just over 170 films that were released in 2020; here are my 10 favorites:
Boys State (streaming exclusively on Apple TV+)
Released in the middle of the most contentious election year in modern American history, this entrancing and supremely entertaining political documentary examines how we got here and embraces how we move forward together. No matter which side of the aisle you find yourself on, this look at Texas teens creating their own government from scratch will fascinate and surprise at every turn.
Minari (coming to theaters February 12th)
After releasing the magnificent The Farewell last year, A24 follows up with another thoughtful and tender portrait of the Asian-American experience. Featuring a jaw-droppingly gorgeous musical score from Emile Mosseri, this autobiographical story from writer/director Lee Isaac Chung recounts his family's search for the American Dream in 1980s Arkansas. The entire cast is terrific but Steven Yeun's performance as the idealist father should garner Best Actor support.
American Utopia (streaming exclusively on HBO Max)
Spike Lee released 2 great films in 2020 and while his Da 5 Bloods is likely to scoop up more awards, his filmed version of David Byrne's Broadway concert is a joyous experience and proper companion to 1984's Stop Making Sense. From both creative and technical perspectives, it's an unbridled triumph of conviction, imagination and world-class wireless audio performance. The rousing rendition of Janelle Monáe's "Hell You Talmbout" is a clear highlight.
Nomadland (streaming on Hulu and coming to theaters February 19th)
The recent winner of Best Film by Indiana Film Journalists Association –with many more awards likely to follow– Chloé Zhao's meditation on transience and trauma is captivating in every sense of the word. Frances McDormand is expectedly outstanding as a wayfarer looking to find herself amongst America's heartland. I hope to see this in a theater when it's safe again, mostly to fully take in the breathtaking, golden hour vistas by cinematographer Joshua James Richards once more.
Sound of Metal (streaming exclusively on Amazon Prime)
This debut by director Darius Marder about a heavy metal drummer battling permanent hearing loss starts off rough around the edges but transitions into something more sensitive and soulful than what it appears to be at first. Riz Ahmed turns in his best work yet as the hearing-impaired protagonist and the sound design flawlessly immerses us into the changing inner world of the main character.
Small Axe: Lovers Rock (streaming exclusively on Amazon Prime)
Amid the towering achievement that is Small Axe, Steve McQueen's 5-film anthology series, his depiction of two lovers who meet at a West London reggae house party is a high point. The partygoers spontaneously belting out Janet Kay's "Silly Games" in unison is cinema's defining music moment in 2020, a year that took away our ability to sing joyously and off-key with other people in public spaces.
The Nest (available to rent digitally)
Writer/director Sean Durkin emerges from a 9-year hiatus and delivers another excellent slow-burn of a not-quite horror movie. His agonizing depiction of an affluent family on the verge of financial tumult is dreadfully transfixing and brilliantly rendered. Carrie Coon and Jude Law both do career-best work as the feuding husband and wife dancing dangerously around a divorce.
Palm Springs (streaming exclusively on Hulu)
In a year where the concept of time became fuzzy and days blurred together, this hilarious Groundhog Day variant benefited from the unexpectedly apt context of world events. Andy Siara's remarkably clever script and Max Barbakow's assured first-time direction are in perfect harmony with one another. Andy Samberg and Cristin Milioti sport world-class chemistry and J. K. Simmons is a hoot in his supporting role.
The Assistant (streaming on Hulu and available to rent digitally)
It's not exactly an easy watch but Kitty Green's day-in-the-life tale of a young assistant at a film production company where dark secrets lurk is chillingly compelling and exceedingly well-observed. Ozark's Julia Garner is a revelation as the morally conflicted young professional at the story's center. Aside from the scene that gives Never Rarely Sometimes Always its title, Garner's visit to the HR director's office may be 2020's best stretch of film.
Soul (streaming exclusively on Disney+)
Pixar delivers yet another life-affirming masterpiece about the passions that drive us and the preciousness of every moment of life that lies before us. Director Pete Docter and the entire crew behind him craft an existential fantasy that bursts at the seams with beauty and humor. The heartfelt jazz compositions by Jon Batiste and heady musical score from Atticus Ross and Trent Reznor compliment each other exquisitely.
Reprinted (with a couple list variations due to current film availability) by permission of Whatzup