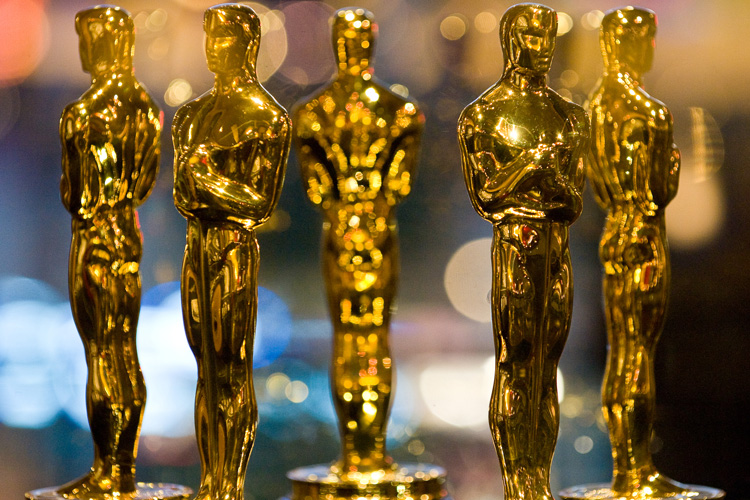 Best Picture
American Sniper
Birdman
Boyhood
The Grand Budapest Hotel
The Imitation Game
Selma
The Theory of Everything
Whiplash
So here we are, on the day of the 87th Academy Awards, and the Best Picture category is not entirely locked up. Frankly, it's a great feeling. It seems that it's come down to the two "B" movies: Birdman and Boyhood. Between the two, my preference would be with Boyhood, but I would truly be happy with either film taking home the award. They're both audacious and creative original works, both the kinds of movies that filmmakers should strive to make in the future. In the end, I do think the Academy will favor the pure spectacle of Boyhood and award it Best Picture.
My Prediction: Boyhood
My Vote: Whiplash
Overlooked: Gone Girl
Best Director
Birdman, Alejandro G. Iñárritu
Boyhood, Richard Linklater
Foxcatcher, Bennett Miller
The Grand Budapest Hotel, Wes Anderson
The Imitation Game, Morten Tyldum
While I'd be happy about either Birdman or Boyhood taking home Best Picture, Best Director simply must go to Linklater. He's had a sensational career and his 12 year dedication to Boyhood absolutely needs to be recognized this year. The rest of the nominees are worthy, with the exception of  Morten Tyldum for his muddled and disorganized biopic The Imitation Game. While Ava DuVernay's snub has been widely publicized, it's worth mentioning one more time just how much more qualified she is than Tyldum in this category.
My Prediction: Richard Linklater
My Vote: Richard Linklater
Overlooked: Ava DuVernay (Selma)
Best Actor
Steve Carell in Foxcatcher
Bradley Cooper in American Sniper
Benedict Cumberbatch in The Imitation Game
Michael Keaton in Birdman
Eddie Redmayne in The Theory of Everything
Of the major categories, this one is up in the air more than any other. Redmayne's portrayal of Stephen Hawking is great and likely to earn him the Oscar but I still get the sense that Keaton or Cumberbatch could pull an upset. I feel that Carell and Cooper, who took on daring and transformative roles, might have a better chance most other years but this year's field of Actor nominees is particularly competitive.
My Prediction: Eddie Redmayne
My Vote: Michael Keaton
Overlooked: Miles Teller (Whiplash)
Best Actress
Marion Cotillard in Two Days, One Night
Felicity Jones in The Theory of Everything
Julianne Moore in Still Alice
Rosamund Pike in Gone Girl
Reese Witherspoon in Wild
Unfortunately, I only had a chance to see two of these five movies (Girl, Theory) , so it's a difficult category for me to discuss in depth. Still, it seems that Moore is a lock for Still Alice, which still hasn't opened in any theaters around me. I'm pleasantly surprised to see Pike nominated for such a multifaceted and haunting role, certainly one of my favorites from last year. Jones did a fine job but I wouldn't exactly call it Best Actress quality work.
My Prediction: Julianne Moore
My Vote: Rosamund Pike
Overlooked: Scarett Johansson (Under the Skin)
Supporting Actor
Robert Duvall in The Judge
Ethan Hawke in Boyhood
Edward Norton in Birdman
Mark Ruffalo in Foxcatcher
J.K. Simmons in Whiplash
J.K. Simmons has done good work for years as a character actor but his performance in Whiplash is undeniably electric and there's little doubt that he'll take home the trophy. If it weren't for Simmons, I would love to see Norton win for his memorably haughty performance as Mike Shiner in Birdman. Ruffalo is a nice addition but the nominations for Duvall and Hawke feel somewhat arbitrary.
My Prediction: J.K. Simmons
My Vote: J.K. Simmons
Overlooked: Josh Brolin (Inherent Vice)
Best Supporting Actress
Patricia Arquette in Boyhood
Laura Dern in Wild
Keira Knightley in The Imitation Game
Emma Stone in Birdman
Meryl Streep in Into the Woods
This one seems to be Arquette's to lose, although Stone has a long shot for her terrific work in Birdman. She may not win this year but if she continues to choose roles this good, I imagine she'll have an Oscar still in her future. This is Streep's 19th nomination, so at this point, it's safe to say that she can expect to be nominated any year that she chooses to be in a film.
My Prediction: Patricia Arquette
My Vote: Emma Stone
Overlooked: Elizabeth Moss (Listen Up Philip)
Here's my rundown of the "non-major" categories:
Best Animated Film
Big Hero 6
The Boxtrolls
How to Train Your Dragon 2
Song of the Sea
The Tale of the Princess Kaguya
My Prediction: How to Train Your Dragon 2
My Vote: – [I didn't see any nominees] Overlooked: The Lego Movie
Best Cinematography
Birdman, Emmanuel Lubezki
The Grand Budapest Hotel, Robert Yeoman
Ida, Lukasz Zal and Ryszard Lenczewski
Mr. Turner, Dick Pope
Unbroken, Roger Deakins
My Prediction: Emmanuel Lubezki
My Vote: Emmanuel Lubezki
Overlooked: Nicolas Bolduc (Enemy)
Best Documentary Feature
CitizenFour
Finding Vivian Maier
Last Days in Vietnam
The Salt of the Earth
Virunga
My Prediction: CitizenFour
My Vote: CitizenFour
Overlooked: Life Itself
Best Foreign Language Film
Ida (Poland)
Leviathan (Russia)
Tangerines (Estonia)
Timbuktu (Mauritania)
Wild Tales (Argentina)
My Prediction: Ida
My Vote: Ida
Overlooked: Force Majeure
Best Original Score
The Grand Budapest Hotel, Alexandre Desplat
The Imitation Game, Alexandre Desplat
Interstellar, Hans Zimmer
Mr. Turner, Gary Yershon
The Theory of Everything, Jóhann Jóhannsson
My Prediction: The Theory of Everything
My Vote: Interstellar
Overlooked: Antonio Sánchez (Birdman)
Best Original Song
"Everything Is Awesome" from The Lego Movie
"Glory" from Selma
"Grateful" from Beyond the Lights
"I'm Not Gonna Miss You" from Glen Campbell… I'll Be Me
"Lost Stars" from Begin Again
My Prediction: "Glory"
My Vote: "Everything Is Awesome"
Overlooked: "Yellow Flicker Beat," Lorde
Best Visual Effects
Captain America: The Winter Soldier
Dawn of the Planet of the Apes
Guardians of the Galaxy
Interstellar
X-Men: Days of Future Past
My Prediction: Interstellar
My Vote: Interstellar
Overlooked: Snowpiercer
Best Adapted Screenplay
American Sniper, written by Jason Hall
The Imitation Game, written by Graham Moore
Inherent Vice, written for the screen by Paul Thomas Anderson
The Theory of Everything, screenplay by Anthony McCarten
Whiplash, written by Damien Chazelle
My Prediction: The Imitation Game
My Vote: Whiplash
Overlooked: Gone Girl (Gillian Flynn)
Best Original Screenplay
Birdman, written by Alejandro G. Iñárritu, Nicolás Giacobone, Alexander Dinelaris, Jr. & Armando Bo
Boyhood, written by Richard Linklater
Foxcatcher, written by E. Max Frye and Dan Futterman
The Grand Budapest Hotel, screenplay by Wes Anderson; Story by Wes Anderson & Hugo Guinness
Nightcrawler, written by Dan Gilroy
My Prediction: Birdman
My Vote: Birdman
Overlooked: The Babadook (Jennifer Kent)
10. The Grand Budapest Hotel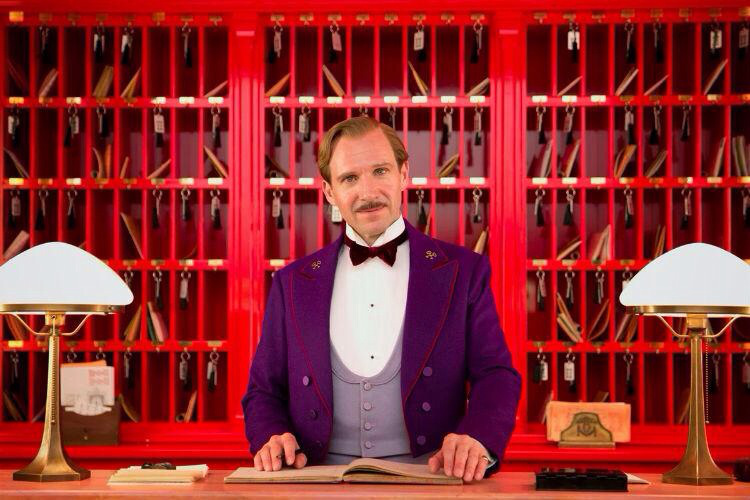 Wes Anderson is at it again with yet another highly stylized and highly entertaining piece of filmmaking. While his previous film Moonrise Kingdom was more intimate and smaller in scale, Hotel finds Anderson at his most grandiose, leading a stellar cast throughout various time periods (cleverly represented in aspect ratio changes) and set pieces that feel more intricate as the film progresses. This is a fun, old-fashioned caper with a brisk pace and a smart balance of whimsy and melancholy.
9. The Babadook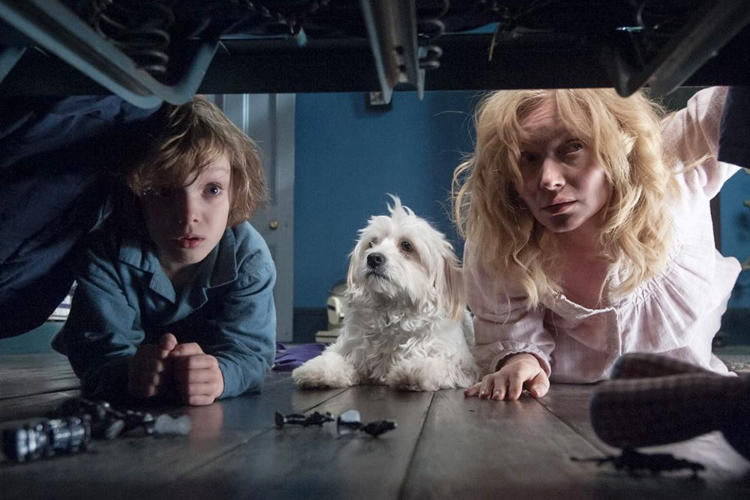 If I'm being honest, most horror movies just don't scare me and I feel I have to give ample credit to those that do. The Babadook was a genuinely frightening experience for me, which I attribute most to my level of engagement in the story and the level of investment that I felt with the characters. Instead of going for jump scares and cheap thrills, director Jennifer Kent instead builds up an uncommon amount of dread and creepiness that kept me glued to my seat.
8. Mistaken For Strangers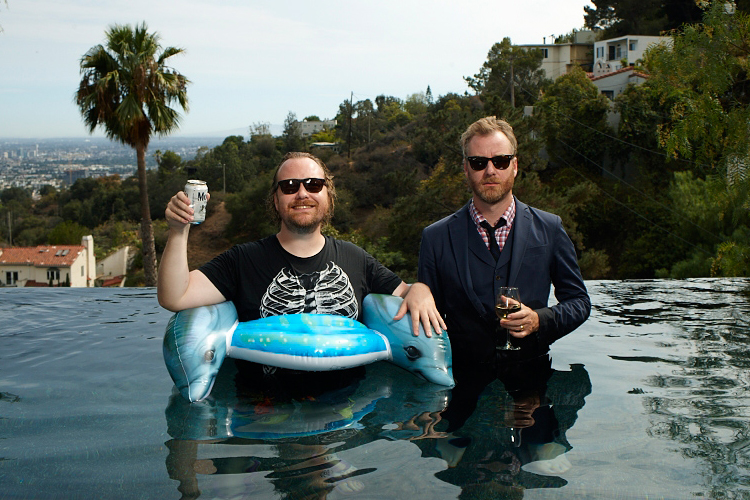 A bit of a bias here: I do love The National, the band that is the focus of this rock-doc, but I think even people who has never heard their music will still find plenty to enjoy. It serves as a video diary for the band's 2010 world tour but also functions as a relationship study between lead singer Matt and his brother Tom, who directs the film during his time as a roadie for the band. Strangers is packed with an awkward brand of humor that's right up my alley but it also delivered a heartfelt ending that I found to be surprisingly moving.
7. The Lego Movie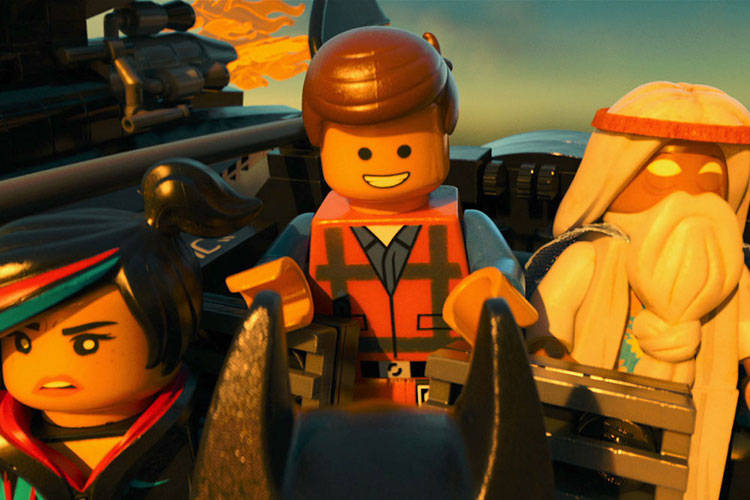 I doubt there was a bigger surprise this year than The Lego Movie: what good things could we really expect from another film based on a toy franchise? What surprised me most is how co-directors and screenwriters Phil Lord and Christopher Miller were able to take the themes of creativity/practicality and individuality/conformity that are inherent in Lego building and translate them to a story that's this funny and this insightful. The visual style here is also exceptional, which employs unique computer animation techniques to give it the feel of a stop-motion animated movie.
6. Enemy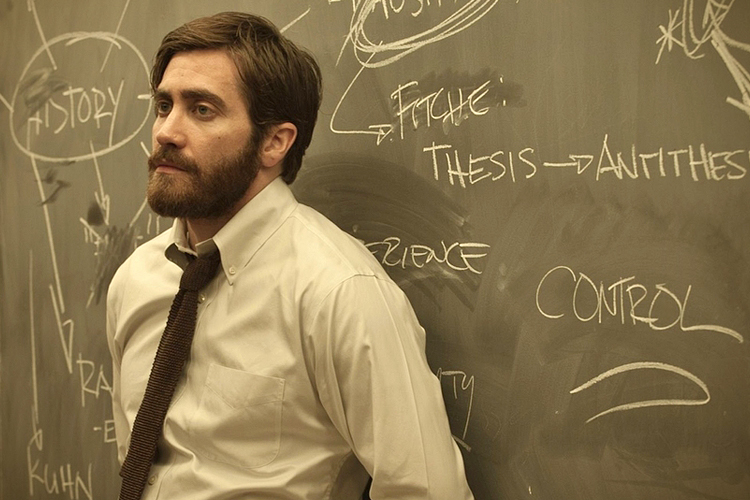 Jake Gyllenhaal starred in two great films last year and while Nightcrawler may feature a more memorable performance, Enemy has stuck with me more with each repeated viewing. It's an engrossing and often times bizarre mystery tale that actually deserves the David Lynch comparisons that are applied too often to other films in its genre. Rather than giving tangible clues or contrived resolutions, director Denis Villeneuve instead guides us through a psychologically satisfying portrait of a man at odds with himself.
5. Boyhood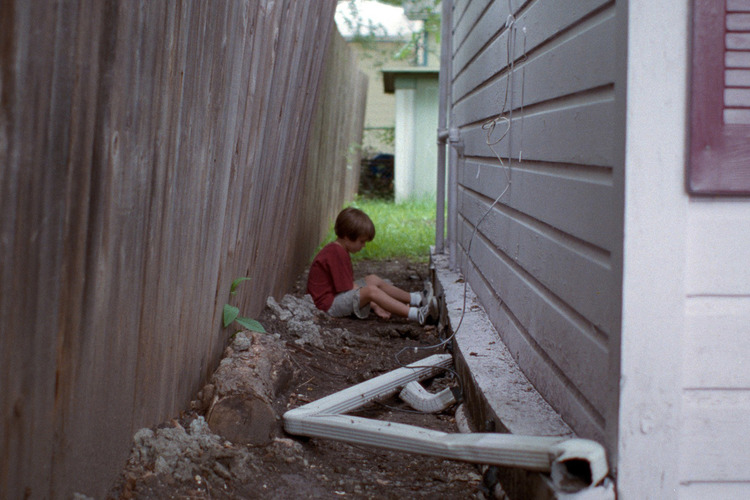 2014 saw the completion of Richard Linklater's 12-year production that may just be one of the daring experiments ever attempted in American cinema. Given its background, Boyhood was destined to achieve notoriety since its inception but the biggest surprise is how small the movie feels in comparison to the scope of its narrative. By focusing on the seemingly insignificant moments of life, Linklater creates an organic and wholly unique portrait of American life that is effortlessly engaging and memorable.
4. Gone Girl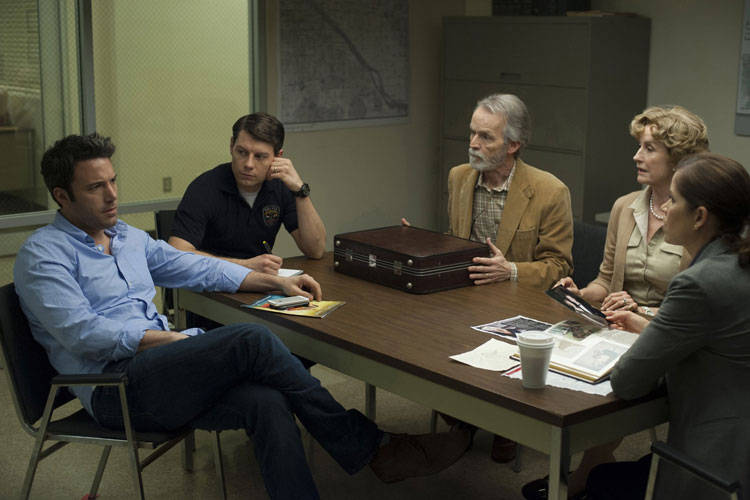 David Fincher's ruthless and faithful screen adaptation of Gillian Flynn's bestselling novel was the cinematic equivalent of a car crash that you just can't ignore. Fincher dug deep into the well of depravity to bring forth this cold and calculated masterpiece, which also doubles as the most awkward date movie of the year. Rosamund Pike gives one of the year's very best performances in a turn of jaw-dropping audacity, intensity and nuance, while Ben Affleck proves that he's capable of a delivering a memorable performance when the material is just right.
3. Life Itself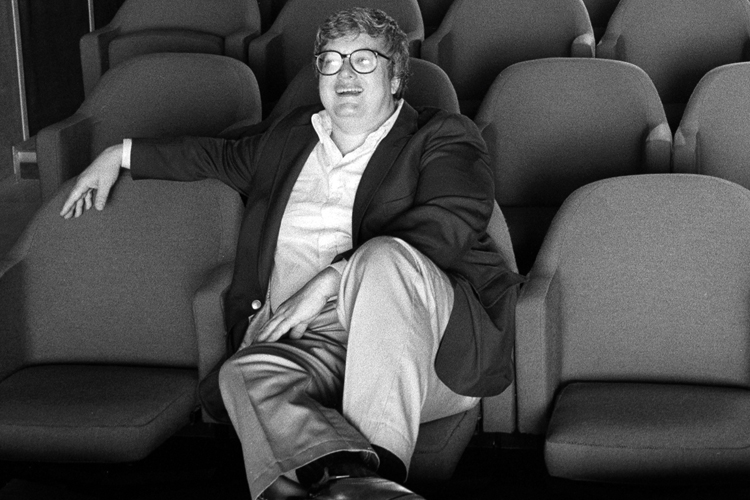 The Roger Ebert memoir Life Itself is a tribute to one of the most iconic and prolific American film critics of all time. If it isn't obvious by now, Ebert is a huge inspiration to me personally (the name of this blog is a reference to one of the many books that he wrote) and it was a joy to see his life commemorated so purely on screen. Whether you're completely unfamiliar with his work or a big fan like I am, this documentary is well worth your time.
2. Selma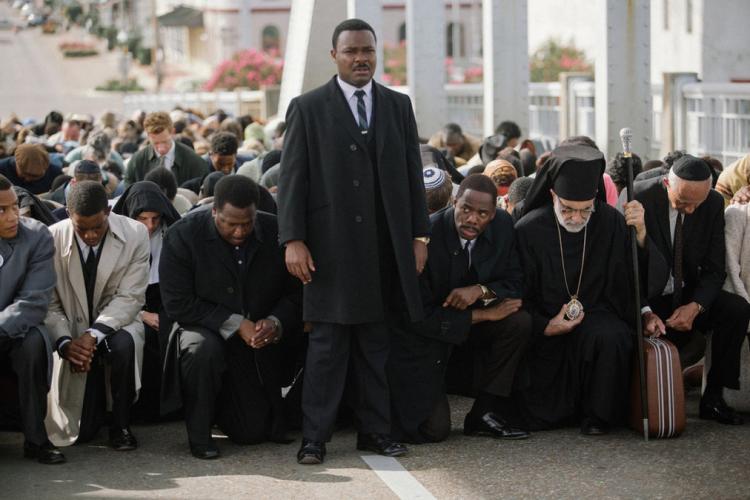 While many of last year's biopics came across as timid or short-sighted, Selma stood tall. This is a masterful work of focus and confidence from director Ava DuVernay about the Selma to Montgomery marches during the 1960s. What surprised me most about this film is how even-handed the narrative is throughout, especially during scenes of protest and violence. Even more refreshing is the passionate performance by David Oyelowo, which truly captures the essence of Martin Luther King, Jr. without veering into a glorified impression of him.
1. Whiplash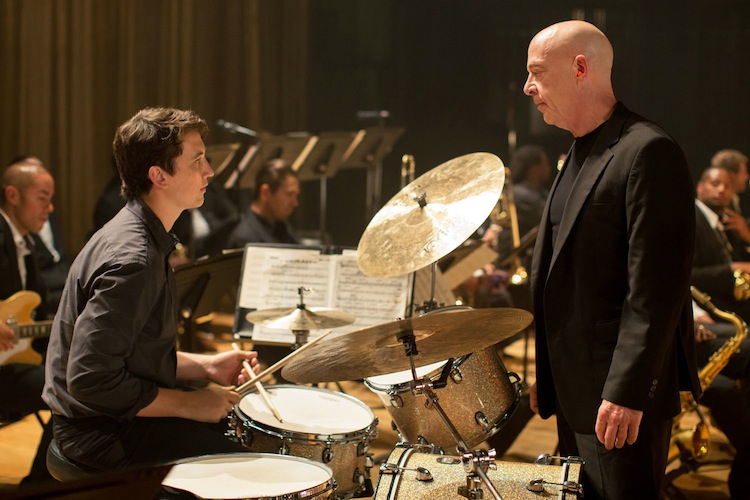 The most electrifying film of the year takes all of the student-teacher cliches that you may expect and gleefully throws them out the window. Featuring two spellbinding performances by Miles Teller and J.K. Simmons, Whiplash is the most feverishly intense movie about music performance that I've ever seen. Like a drummer gradually speeding up a snare roll (as heard during the film's title sequence), it builds with an uncompromising level of power and precision to a finale that left me shaken and speechless.