10. What We Do In The Shadows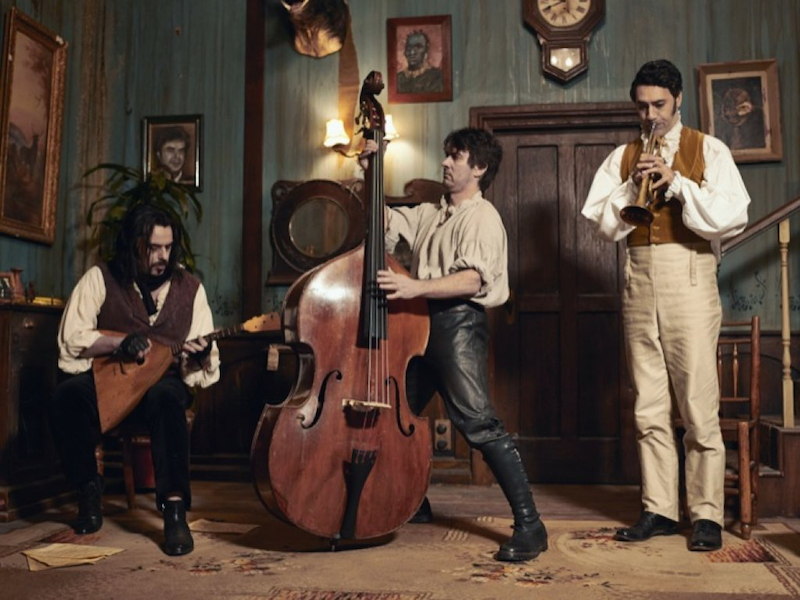 This horror-comedy drew influence from two already heavily saturated markets (mockmentaries and vampire movies) and against all odds, still managed to find new aspects to lampoon. By taking three, centuries-old vampires and placing them in a present day New Zealand flat, directors Jemaine Clement and Taika Waititi craft a hilarious variation on MTV's Real World for ancient bloodsuckers. What We Do In The Shadows made me laugh more than any other movie that I saw last year and at the end of the day, that has to count for something.
9. The Revenant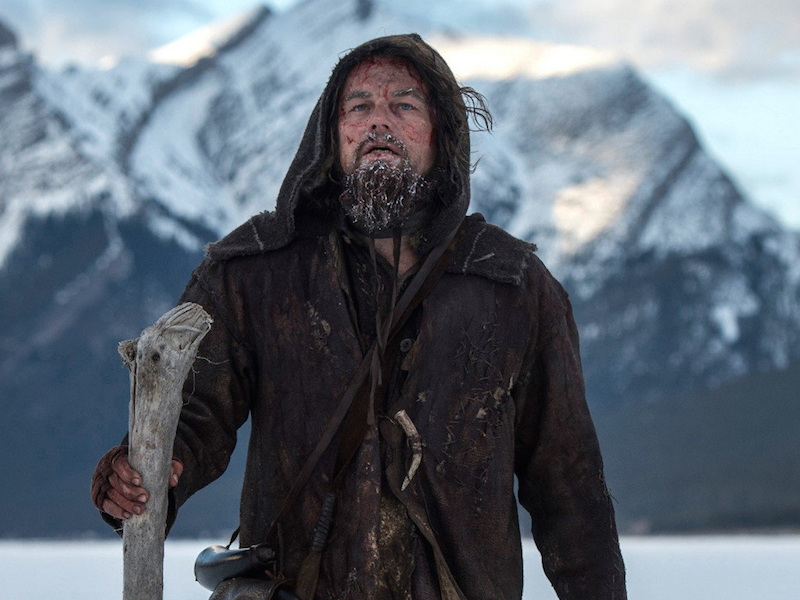 Alejandro González Iñárritu's vast, cinematic Western proved once again that an auteur's vision can still trump budget concerns and grueling production demands. From the opening, breathtaking Native American pelt raid to the film's enigmatic final shot, he commands our attention at every step in the journey. Leonardo DiCaprio and Tom Hardy give two of the most dedicated performances you'll ever see and Emmanuel Lubezki's camerawork has never been better. Awards buzz has recently triggered a cynical wave of backlash but through it all, The Revenant remains a vital and unflinching work.
8. Love & Mercy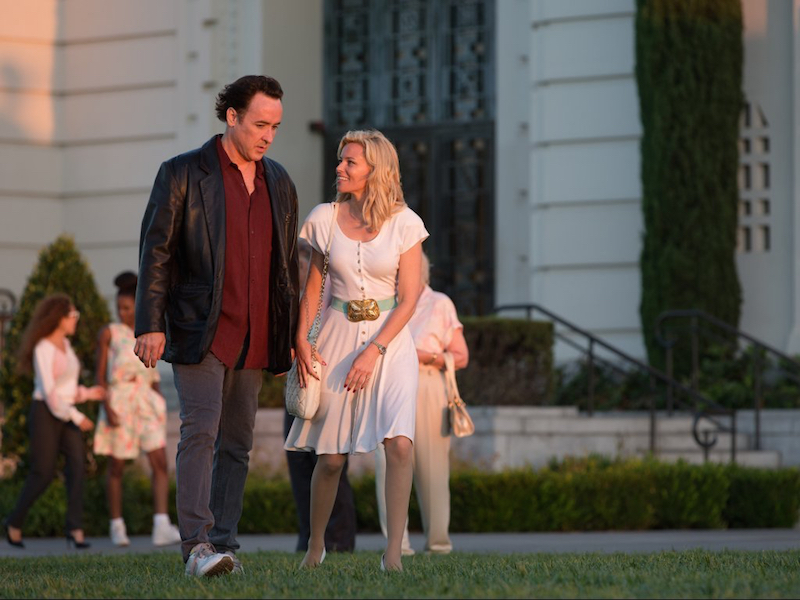 For a movie with such a drawn-out and troubled production history, Love & Mercy came together better than most could have ever expected. Even more impressive, this bifurcated Brian Wilson biopic was directed by Bill Pohlad, known as a producer on a number of recent successful films but only credited as a director one other time for 1990's little seen Old Explorers. Paul Dano, John Cusack and particularly Elizabeth Banks all give career-best performances and there's a sort of undeniably magic to hearing the Pet Sounds-era Beach Boys music recreated in the studio so beautifully.
7. Mission: Impossible – Rogue Nation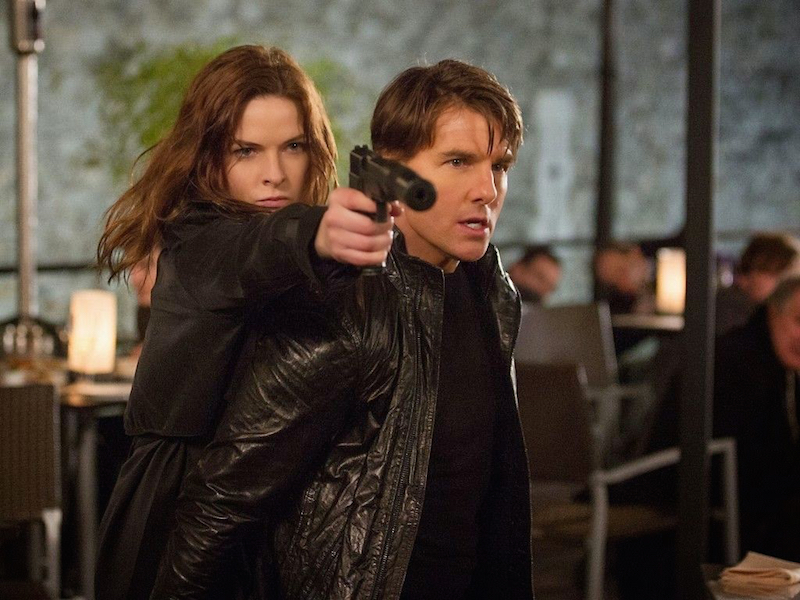 They just keep getting better. Tom Cruise returns for his fifth outing as indestructible IMF agent Ethan Hunt in a series that is still finding new ways to devise thrilling daredevil scenarios for the star to endure. You may go in expecting first-rate action sequences from director Christopher McQuarrie, of which this film contains about four or five that will not disappoint, but the biggest surprise is the knockout performance by newcomer Rebecca Ferguson. When Cruise does inevitably throw in the towel (and I am dreading that day), Ferguson proves that she's a viable candidate to take the reins on the Mission: Impossible franchise.
6. Goodnight Mommy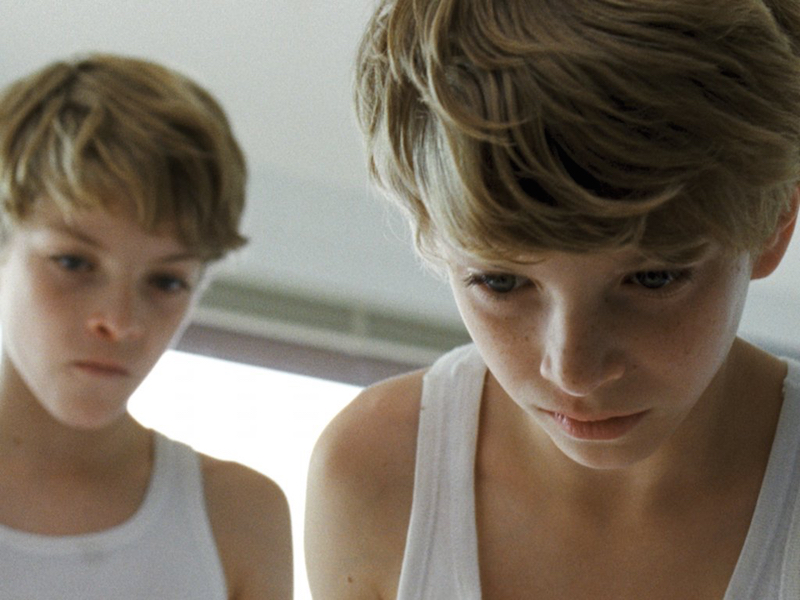 Twin actors Elias and Lukas Schwarz give convincingly creepy performances in this unnerving horror import from Austria, which tells the story of two sons whose mother begins to act strangely after a cosmetic facial operation. Directors Veronika Franz and Severin Fiala display a chilly patience with their material and remind us that sustained dread is much more effective than the jump scare conventions that are so prevalent in the genre. The film's final image had me wincing away in terror and really, how much more authentic an endorsement can there be for a horror movie?
5. While We're Young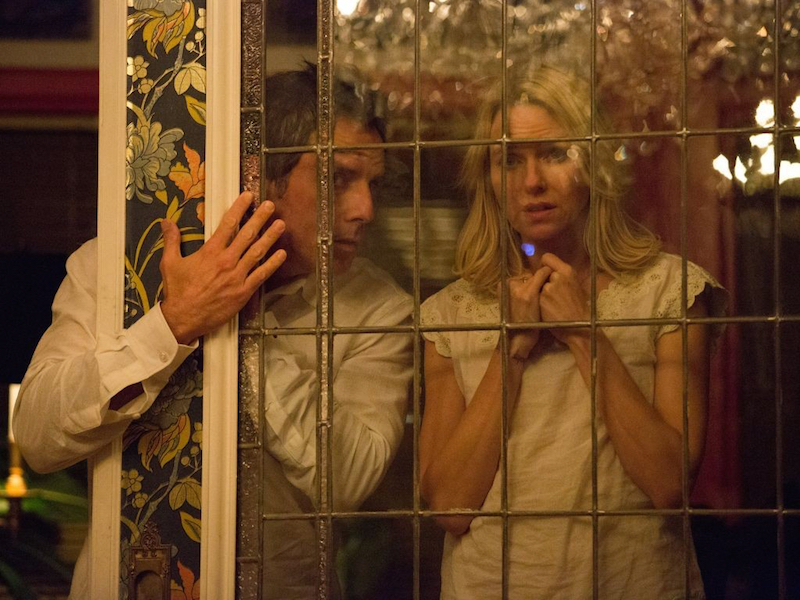 How were we lucky enough to get not just one but two great Noah Baumbach movies released in the same year? While Mistress America playfully revisits the themes established in Baumbach's masterful Frances Ha, While We're Young feels like its wiser and more world-weary counterpart. It's an inter-generational comedy with plenty of laughs but also plenty to say about how we define ourselves amongst shifting societal expectations. Ben Stiller and Naomi Watts do great work as a husband and wife seeking their own identities as individuals and as a married couple.
4. Phoenix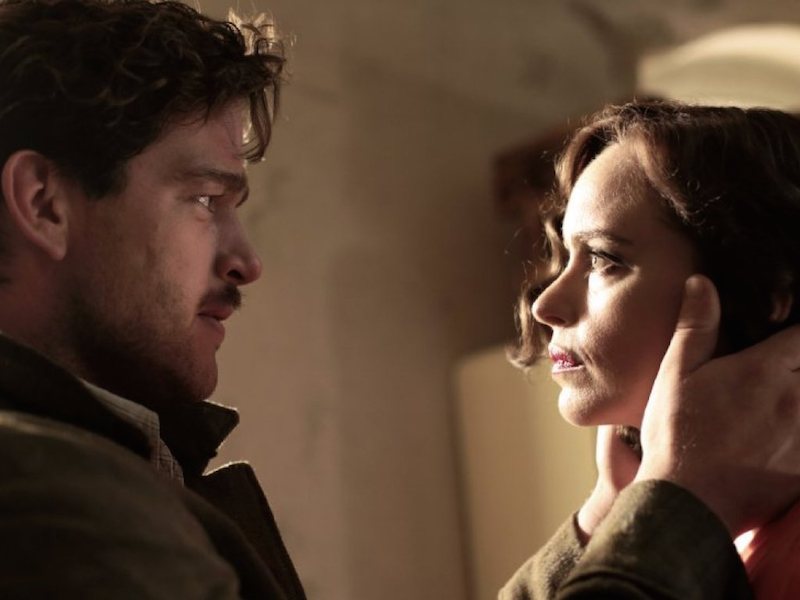 The word "Hitchcockian" gets thrown around too often when people describe thrillers but when one feels like this much of a direct, spiritual companion to Vertigo, it seems apt. Set in post-Holocaust Berlin, Phoenix is a gripping, mistaken identity tale of loss and resurgence played with intimate intensity by leads Nina Hoss and Ronald Zehrfeld. Director Christian Petzold finds all the right beats of irony and melancholy in the dialogue and the film's haunting conclusion, which actually gave me chills, is note-perfect and one that I expect will stay with me for some time.
3. Anomalisa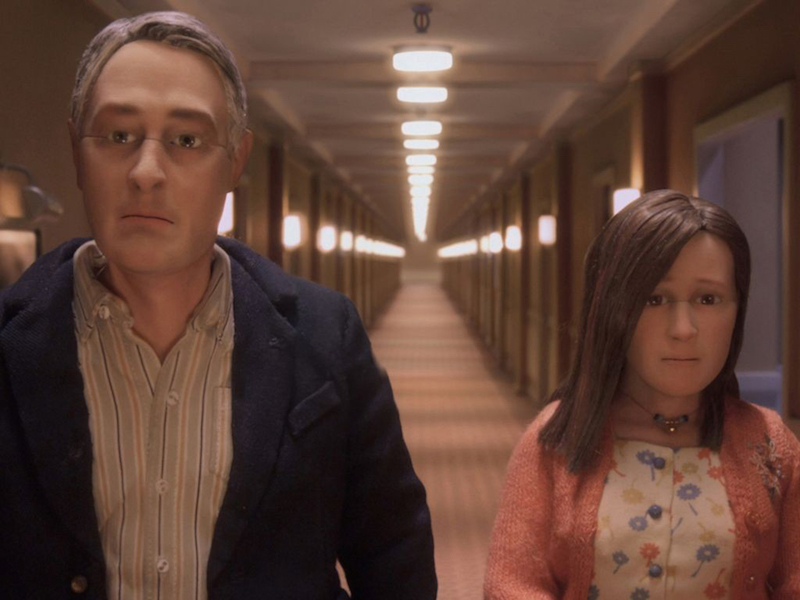 Leave it to mastermind Charlie Kaufman to again create another brazenly, original work of genius that seems to come further out of left field than any of his previous accomplishments. He teams up with co-director Duke Johnson to create a stop motion movie like no other, one that dwells on the painful realities of life and actually feels like a tempered reflection of our imperfect world. Darkly funny and quietly heartbreaking in equal measure, Anomalisa may prove to be too dispiriting for some but I found it to be an insightful and touching portrait of loneliness.
2. Room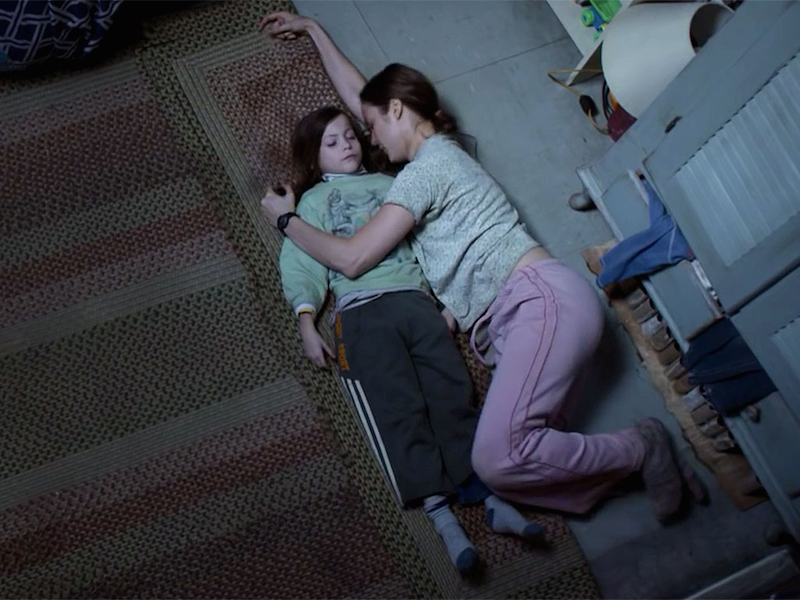 A work of unparalleled emotional power, Room is best experienced with as little foreknowledge of the material as possible. Saying that it's a harrowing study of the unshakable bond between mother and child should give the uninitiated a sense of story's surface but the movie's concealed strength lies in director Lenny Abrahamson's ability to delicately dissect layers of sentiment with a special focus on groundedness and honesty. Brie Larson and Jacob Tremblay give two of the year's best performances as they capture all of the nuances of the mother-son relationship with effortless chemistry.
1. Inside Out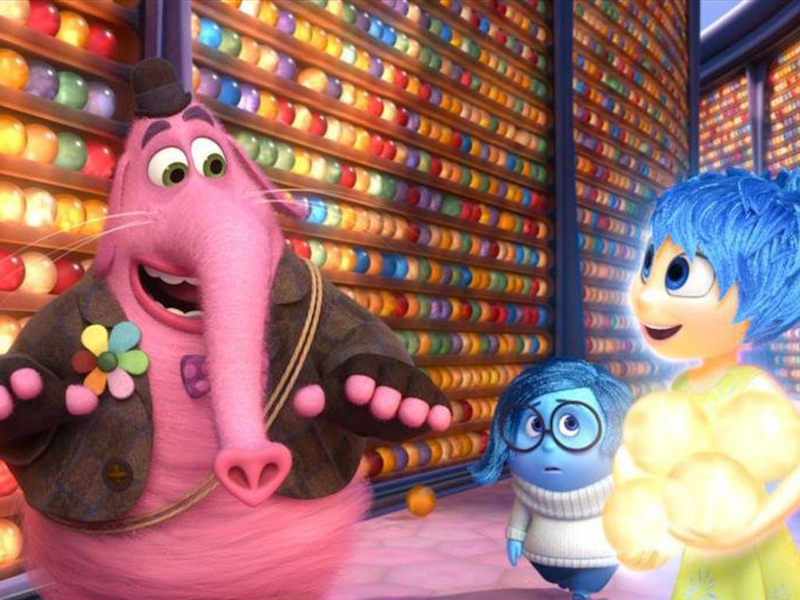 In what may be Pixar's finest film, director Pete Docter culls the qualities of the studio's best and fashions an emotionally profound work of art about the value of empathy and acceptance of grief. Inside Out is a brilliant force of sheer creativity, a movie that expertly balances matters of the head and the heart while also appealing to both with light touches of good-natured humor throughout. It taps into universal human truths in such a pure and succinct way that it feels destined to become a timeless piece of animation that may outlast just about everything else in its category.